The Lending Lowdown: The cost of living crisis
Monday, June 20, 2022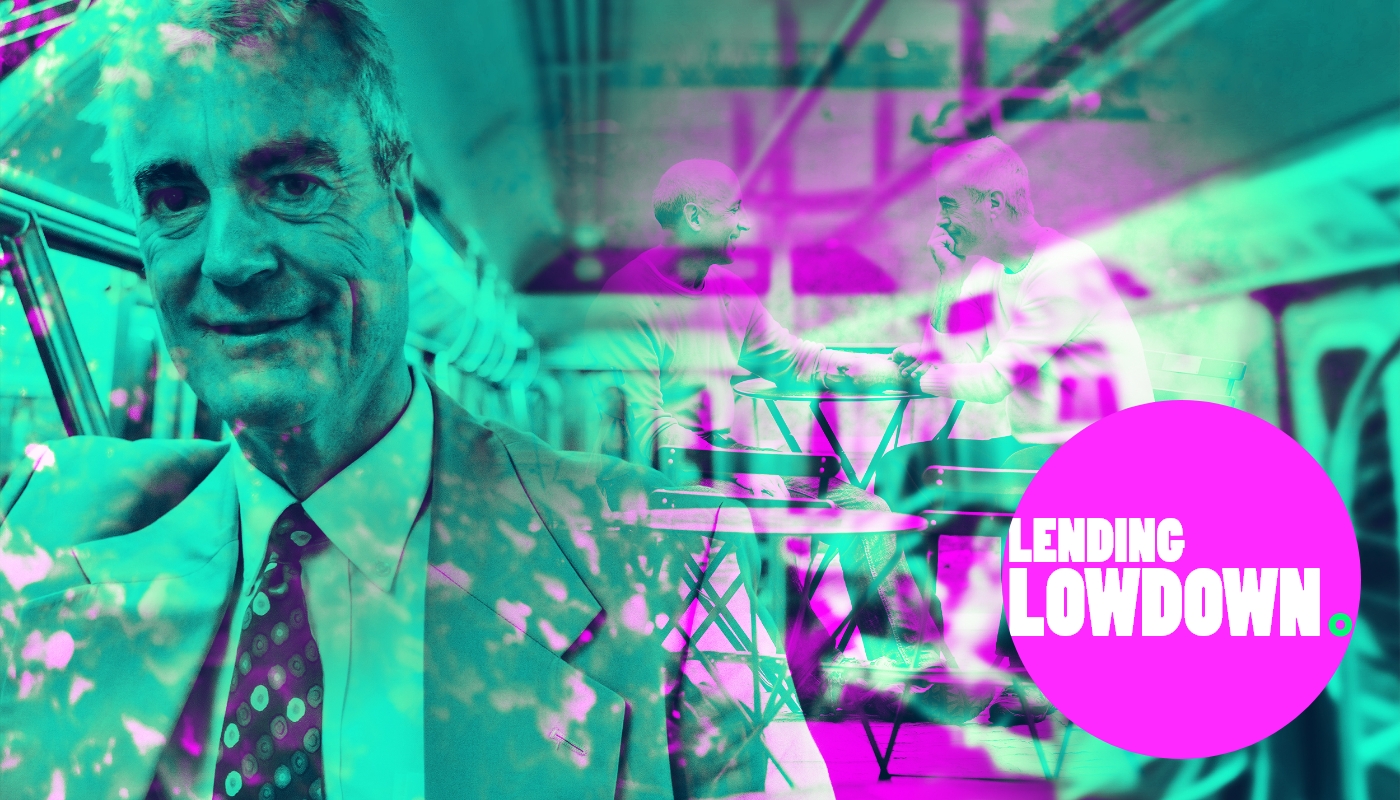 Rising inflation, and what it means for intermediaries
From the front pages to the TV news, from the House of Commons to the Dog and Duck, everyone's talking - or screaming - about the cost of living.
While some are expecting a long-term crisis, others are predicting a short-lived blip. But with a perfect storm of factors coming together - exacerbated by the current war in Ukraine - we're all likely to feel the pinch to a degree. While some will cut back on a few luxuries, others - including some of your customers - will face serious financial difficulty. Particularly when it comes to getting and managing a mortgage.
The unavoidable truth
Ofgem increased the household energy price cap by £693 in April, impacting about 22 million households across the UK, with a further increase expected in October. Oil prices have soared too, with a massive knock-on effect on the cost of food and other products. Meanwhile interest rates, council tax and water bills are up, and broadband, phone and TV packages are all on the rise. And with the Bank of England expecting inflation to reach 10% by the end of the year, budgets are likely to come under even more pressure.
The perception
The impact of inflation on the cost of living is inarguable, but its effect on the public mood could be equally dramatic.
A recent YouGov survey found that 48% of the UK population is 'fairly worried' about rising costs, and a further 6% 'very worried'. That's going to make people more cautious about spending, whether on big-ticket items like cars and holidays or non-essential services and 'treats', from haircuts to take-away coffees. Small businesses and self-employed trades people are likely to take a hit from stumbling consumer confidence, potentially suffering far more than the modest 1% fall in real wages - that's income adjusted for inflation - reported by the ONS for last year.
So, what does this mean for the mortgage market?
Rising interest rates and the soaring cost of living will inevitably impact mortgage budgets.
Given the state of the UK housing market in recent years, a lot of buyers have borrowed big to afford their homes. While this might not have been a problem when the base rate was at an historic low - as it has been for much of the last decade - it could get uncomfortable as borrowing becomes more expensive. And if the interest rate rises just at the point when household budgets are hit by inflation, a lot of people could get into real trouble.
For the first time buyer market, the situation could be even worse. Perhaps surprisingly, FTB business boomed following the Covid-19 lockdowns. Working from home and foregoing holidays helped a lot of young people to save for deposits, and FTBs were up 35% in 2020, according to data from the Halifax. That's set to slow down, as mortgage lenders tighten affordability criteria, interest rates rise, and higher rent and household bills start to deplete savings. This may see many FTBs priced out of the market, potentially creating a knock-on effect further up the property ladder.
Then there is the impact of the consumer downturn on the self-employed and small businesses, whether they're established homeowners or looking to buy for the first time. If these people face a double whammy of falling income and rising costs, they could find themselves in trouble. Securing a mortgage - or remortgaging as a fixed-rate deal comes to an end - could become a real challenge.
Every cloud has a silver lining…
The good news - for brokers at least - is that the big high-street lenders are slow to adapt, making the intermediary role all the more vital. More people are likely to need the help of a broker to get the mortgage they need and deserve - which is where you come in.
…but you may have to work for it
While you may naturally pick up business as the mortgage market becomes challenging for more people, the real opportunities will come from engaging with clients and anticipating their needs.
Existing or former customers will face higher mortgage payments, complex cases will find it harder to secure loans from the big lenders, and already-struggling FTBs will need more help than ever. By speaking to your clients - and potential clients - early and often, you could make a real difference to their financial comfort. you'll be helping them achieve or maintain their dreams of home ownership while boosting your own business.
As for attracting new business, if you engage with existing clients, you're likely to win word-of-mouth custom. You should also consider using social media to create open discussion about the cost-of-living crisis and its impact on the mortgage market. This could be a great way to reach FTBs and explain about the benefits of going through a broker. It could also help you target people who are looking for a longer-term mortgage deal to protect against further interest-rate rises.
How TML can help
We've always specialised in what we call Real Life Lending - and that's precisely what the world is going to need over the coming months and years. By looking at individual cases - rather than relying on credit scores and algorithms - we're able to help when the big high-street lenders can't or won't.
We specialise in lending to entrepreneurs and the self-employed, and others with complex incomes. Thanks to this unique approach, we can often help even when your client
has fallen behind with payments, or had trouble paying the bills
has become self-employed, or moved from permanent to contract work
has missed utilities or telecoms payments
Circumstances that would have many lenders running a mile. And which we reckon you'll be seeing a lot of in the coming months.
As for clients who already have TML products, we'll do all we can to help them through these challenging times. If you've placed a case with us, we'll look at the individual circumstances and try to offer support when:
your client is behind with payments, or worrying about paying the bills
their employment status changes
they're using an unplanned overdraft or relying on credit to make payments
For more information on how we help existing TML customers, visit https://themortgagelender.com/customers/existing-customers/money-worries
We can work with you to help your clients through the crisis. So, if you haven't already, get to know our products and services. We've recently revamped our residential mortgage range into five simple products to make complex cases easier to handle - visit here for full details.
Figures and details in this article are taken from or supported by the sources quoted in the outline, i.e. as follows:
Sources
https://www.ft.com/content/f69e1be2-9e34-48a8-9699-1f487821a6a8
https://www.bbc.co.uk/news/business-12196322
https://www.ft.com/content/eff60c38-7421-49fd-b424-7ca95332aa42
https://www.mortgagestrategy.co.uk/news/half-of-uk-adults-fairly-worried-about-cost-of-living-yougov/
https://www.thetimes.co.uk/article/how-will-the-cost-of-living-crisis-affect-first-time-buyers-8l8cldbmg
https://www.ft.com/content/0ed7043b-7f92-42cb-9e6c-41701a07f329
https://www.financialreporter.co.uk/rising-cost-of-living-driving-borrowers-to-second-charge-products-knowledge-bank.html
https://moneyweek.com/economy/uk-economy/604455/wages-still-arent-keeping-up-with-the-cost-of-living
https://www.propertyreporter.co.uk/property/arket-uncertainty-sees-a-decline-in-ftb-demand.html
https://www.ftadviser.com/opinion/2022/02/22/small-businesses-also-have-to-manage-the-living-cost-crisis/
http://elitebusinessmagazine.co.uk/analysis/item/what-does-the-rising-cost-of-living-mean-for-uk-smes?category_id=63
https://www.theguardian.com/business/2022/apr/01/bleak-friday-uk-prices-1-april-energy-bills-tv-beer