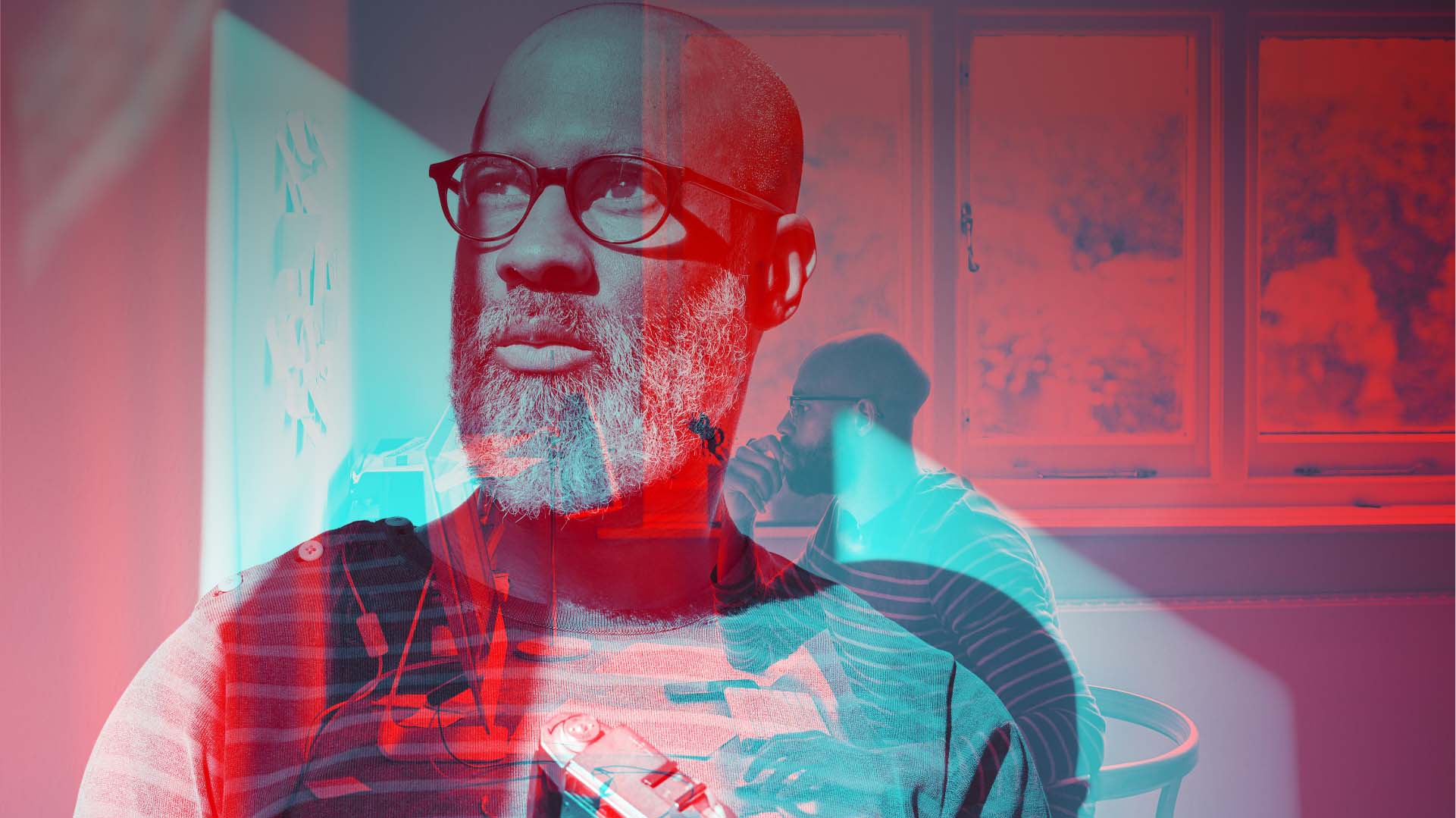 Everyone's feeling the squeeze now, and while household bills continue to climb, many of us will be trying to cut back on day-to-day spending.
At The Mortgage Lender we are committed to working with our customers through the life challenges they may face from time to time. We have, and continue, to support customers in many different circumstances, and we are here to help you. We will always treat you fairly and support you based on your circumstances and try to provide practical solutions. Thousands of mortgage borrowers get help from their lender every year.
We recognise the financial challenges facing many of our customers due to the cost of living and higher interest rates. If you can keep up with payments, you should do so. But if you're struggling to pay your mortgage, or are worried that you might, contact us as soon as possible. It means we can discuss the options available to you based on your circumstances and what you can afford to pay.
Talking to us about your options won't affect your credit score but missed payments may. We will always let you know if the option you agree will be reported on your credit file but ask us if you're concerned about this.
As the proud pioneers of real life lending, we will always try to help when we can. You might already be taking some of these steps, but here's some information that could help you manage.
An accurate budget is one of the best tools to help take control of your spending. Budgeting doesn't have to mean cutting back - it's more about seeing where you might be able to save money. Drawing up a weekly or monthly budget could help you get your finances in order.

If you already work to a budget, it's probably a good time to review your plans considering rising costs. Or if budgeting is new to you, now might be a good time to give it a try.

There is a great budget planner on the government's MoneyHelper website. It gives you a place to record all your spending, a breakdown of your finances by category, and personalised tips.

Your food shop

Grocery bills usually make up a large proportion of a household's costs. Meal planning and writing a shopping list could help you avoid waste and cut costs. Shopping at a different supermarket, changing brands or buying items that are on special offer can all potentially save money.

Keep an eye on your energy usage

Switching energy providers could potentially give you a better deal, but while bills are rising and prices are changing, this might not be a practical option.

Instead, consider reviewing your usage. It's always a good idea to keep an eye on how much energy you're using, so think about where you could save on power to keep your bills down. Simple changes, like switching off lights when you leave a room, using the "ECO" setting on appliances or using washing machines or dishwashers at night outside of peak hours could help you use less energy.

For more advice on energy saving, or if you're struggling with your energy bills, see the MoneyHelper and Energy Trust websites.

Cut your fuel costs

A fuel-price checker site can help you save money by finding the cheapest petrol or diesel available in your area. You can also save on fuel costs by driving at a lower speed, and avoiding accelerating and braking harshly.  Ensuring your tyres are at the correct pressure and avoiding carrying unnecessary heavy items can also help you save fuel and money.

Could you "switch and save"?

Broadband, TV and mobile accounts often lure you in with an initial cut-price deal, then leave you on an expensive, standard tariff when the introductory period is over.  So, check your current costs and compare them to today's deals. If you're out of contract or close to the end of a contract, contact your provider and ask them what they can do for you, perhaps referring to a particularly good deal you've seen advertised elsewhere. Providers will often switch you to a cheaper plan to keep your business.

Track your spending

It can be easy to lose track of what's going out of your account, particularly where subscriptions and longstanding regular payments are concerned. Take some time to check over your most recent statements and make sure you're not paying out for a service you no longer want or need.

We would recommend that you always check if you are still in contract to avoid cancellation fees or penalties before cancelling any payments.

Make use of comparison sites

Don't just automatically renew insurance policies with your current provider.  There are some great free comparison sites that let you check premiums from different insurers, which could save you money.  Some of these sites even offer cashback or other perks that you may find useful.

Remember though that some insurers aren't on the comparison sites, so it's useful to look at them individually to see what they're charging. Always remember to compare policies carefully before purchasing to ensure that the policy you are considering meets your needs and provides the cover that you require.

If you have an accurate budget, you should be able to identify areas where you could cut spending.

Once you've taken care of the essentials, like your monthly mortgage payment, food, fuel and utility bills, you might want to consider your non-essential spending. That's the money you spend on the smaller everyday costs, like eating out, take away or entertainment.

Instead of missing out altogether, why not set a sensible limit for spending on entertainment? That way you can reduce your outgoings while still enjoying what you want to enjoy.

If you think you might be in financial difficulties or you're worried about the impact the cost of living crisis will have on you, and have one of our products, please contact us as soon as possible. The sooner we know about a potential problem, the sooner we can help.

If you plan to call us, please gather some information about your financial situation, including income and outgoings, and have it to hand. Please set aside some time for the call, as we'll need to understand your situation in detail.

Call our Customer Support team on 0344 257 0427 (Monday to Friday between 9am and 5.30pm) or email us here.

If your income falls suddenly or unexpectedly, this could be stressful. If it happens to you, it's important to think carefully about the best actions for your individual circumstances.

It's a good idea to contact providers before you get into financial difficulty, as letting them know quickly could help mitigate the impact.

You might be able to access financial support from the government.

Help from the government

You should look at whether you might be eligible for help from the government and if you are, apply for it as soon as you can. Moneyhelper can help you find out about the benefits you might be entitled to.

You should also check whether you have any insurance policies that might pay out if you have lost your job, or are unable to work due to ill health.

Talk to your utility providers

If you're having difficulty paying your household bills, talk to your providers as soon as possible to see if they can offer any support.  Gas, electricity or oil suppliers could work with you to agree a payment plan that suits you.

Contact to your council

If you're struggling to pay your council tax, contact your council straight away.  Your local council should have schemes in place to help residents with council tax payments.

Review your spending

If you've suffered a drop in income, it's a good idea to review your expenditure to see if you can reduce costs. You should look at creating a new budget based on your reduced income. You can access the MoneyHelper budget tool here.

The MoneyHelper site also has a bill prioritiser tool to help you sort your bills and payments in the right order. If you're struggling to pay, it will tell you what you need to do before you miss a payment.

If you have savings

If your income has fallen and you have some savings, it could make sense to consider dipping into them now. If you've been saving for something in particular, or just for a rainy day, you should consider whether now is the time to raid the piggy bank.

You also need to consider that while savings may help in the short term, you will need to think about longer-term solutions to a drop in your income. 

If you're getting into financial difficulty, it's best to seek help at the earliest opportunity, contacting us as soon as possible means we can discuss the options available to you based on your circumstances and what you can afford to pay.

Talking to us about your options won't affect your credit score but missed payments may. We will always let you know if the option you agree will be reported on your credit file but ask us if you're concerned about this.

Call our Customer Support team on 0344 257 0427 (Monday to Friday between 9am and 5.30pm) or email us here.

We are committed to tailoring our support to our customers based on their individual needs. Our staff are here to support you when you need us.

If you are experiencing circumstances that mean you may be in a vulnerable situation, we would encourage you to let us know. If you share this information with us, we'll take the time to understand your needs and work with you to support those needs.

We recognise that customers may be in vulnerable situations for many different reasons and that these situations may require that we provide support to them in a different way. This could, for example, be because of physical or mental wellbeing or because of a life event that they have experienced.

Budgeting & Debt Advice

Free and independent advice is available from debt advice services across the UK. If you're worried about debt, you don't need to struggle alone. Speaking to a trained and experienced debt adviser about your situation can help you see what the best decision for you might be. Seeking debt advice could help you feel less stressed or anxious, and more in control again. Don't wait until you have missed payments, however you should consider getting debt advice if you have missed payments.

A debt adviser can:

· give you advice on better ways of managing your money
· check to see if there are any benefits you might be able to claim
· tell you about ways of dealing with debt
· potentially help get you out of debt more quickly

Debt advice is available online, via telephone and face to face. The MoneyHelper website provides links to sources of free, confidential and independent advice.

Take care to protect your personal and financial information against fraud.

Never share your banking passcodes, even with bank staff.

Never download software or let anyone remotely log on to your computer or other devices following or during a cold call.

Never enter your account or card details after clicking on a link in an email or text message.

If you're ever asked to do any of these, refuse and contact your account provider.

For more information on how to protect yourself against fraud and scams visit the Take Five website.
TML HAS NO CONTROL OVER THE CONTENT OF ANY LINKED WEBSITE OR ANY LINK CONTAINED IN A THIRD PARTY WEBSITE AND IS NOT RESPONSIBLE FOR THESE WEBSITES OR THEIR CONTENT OR AVAILABILITY. THE CONTENT OF OUR WEBPAGE IS FOR INFORMATION ONLY AND DOES NOT CONSTITUTE PROVIDING ADVICE.
YOUR HOME MAY BE REPOSSESSED IF YOU DO NOT KEEP UP REPAYMENTS ON YOUR MORTGAGE.